final-40photos5-18
Gusto creates Lifestyle experience through mindful sourcing and distribution of selected consumer products. In its actions and distractions, Gusto values integrity, shares joy and makes a difference
final-40photos5-18
Gusto creates Lifestyle experience through mindful sourcing and distribution of selected consumer products. In its actions and distractions, Gusto values integrity, shares joy and makes a difference
final-40photos5-18
Gusto creates Lifestyle experience through mindful sourcing and distribution of selected consumer products. In its actions and distractions, Gusto values integrity, shares joy and makes a difference
Gusto started when we realised through a myriad of journeys and experiences that we wanted to share our love for wine in a meaningful way. Gusto means passion in English, taste in Italian, and simply 'to like' in Espanol. "Share your Gusto" is the message of our pursuits as we endeavour to find beautiful wines and experiences and bring them close to home, demystifying it along the way while holding on to its romance.
Our Brands
Gusto's sourcing philosophy of partnering with like-minded family-owned vineyards has been key to it bringing a power-packed list of historic wine producers to the Indian consumer. The portfolio represents wine from Bordeaux, Rhone Valley, Tuscany Piedmont, Rioja and Portugal. The wines have been amply recognized internationally by reputed publications as well as home at the India Wine Awards where it swept multiple awards making Gusto the highest award-winning wine importer, 3 years in a row.
The Gusto portfolio includes the renowned Italian brand Sensi, Spain's largest Gran Reserva Rioja makers Faustino, Bordeaux's legendary wine producer Andre Lurton, Portugal's oldest family of winemakers Jose Maria de Fonseca, and the highly sought-after and awarded Paul Jaboulet from the Rhone Valley.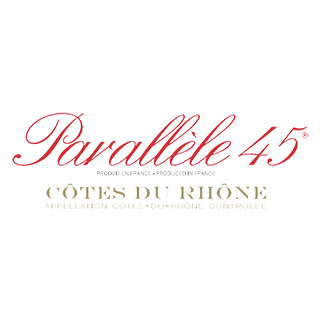 About Us
Gusto Imports is one of the leading importers in the Indian wine industry. It is spearheaded by Ms Kadambari Kapoor, one of the first female winepreneurs of India. She founded the company in 2009 and has consistently grown its reputation and sales with her stellar team of passionate professionals across the country. Kadambari and her team continue to intently work on her vision of demystifying wine selection and consumption, and sharing her finds with wine-lovers all over the country after curating from the vast selection of vineyards globally. Over the years wine-drinkers in India have come to trust what Gusto brings to the table and associate it with thoughtful selection and mindful wine logistics.
Gusto is affiliated with the ABC India group- a publicly listed logistics firm founded in 1973 and present across all states nationally. It is able to leverage ABC India's logistics experience of 50 years and a branch network of 100+ locations to specialise in the niche industry of wine sourcing and distribution, owning warehouses in some markets and leasing in others.
Our Founder
Before founding Gusto Imports in 2009, Kadambari worked in the retail and investment banking industries in the USA and holds an MBA from Columbia Business School. She is also a Level 3 trained wine professional through Wine and Spirits Education Trust, UK.